Smart speakers star at IFA 2017 to rival Echo and HomePod
New smart speakers including from Sony, Panasonic, Harman Kardon and Onkyo were revealed at Europe's biggest consumer tech fair, with several using Google Assistant to help play music, control external devices and much more
The runaway success of Amazon's Echo smart speakers appears to have triggered a rash of similar products. An estimated 10.7 million Echo units had been sold since its launch in late 2014 to May this year, according to US-based Consumer Intelligence Research Partners, a figure no doubt behind the number of rival products from many top brands at Europe's biggest consumer tech fair, IFA, currently running in Berlin.
Using Alexa, Amazon's cloud-based voice assistant, users can ask the Echo to play a particular song, make basic web searches, compile to-do lists, and even get traffic updates or weather forecasts. Google's similar Home speaker uses Google Assistant, while Apple will sell its Siri-powered HomePod for about HK$3,500 (US$450) from December.
Apple should be worried. In Berlin, the likes of Panasonic, Sony, Harman Kardon, Onkyo, Libratone, and Anker all revealed similar products that will be on the shelves before the HomePod.
Sony presented a splash-proof, 360-degree smart speaker complete with a clock display and the ability to communicate with other devices around the home. Called the LF-S50G, this Bluetooth speaker with NFC has the Google Assistant built in and can answer questions, as well as externally control Google's Nest thermostat and Philips' Hue connected light bulbs. However, perhaps the killer feature is that you can change music tracks by gesturing a hand left or right. Expect it to sell in November for around HK$2,000.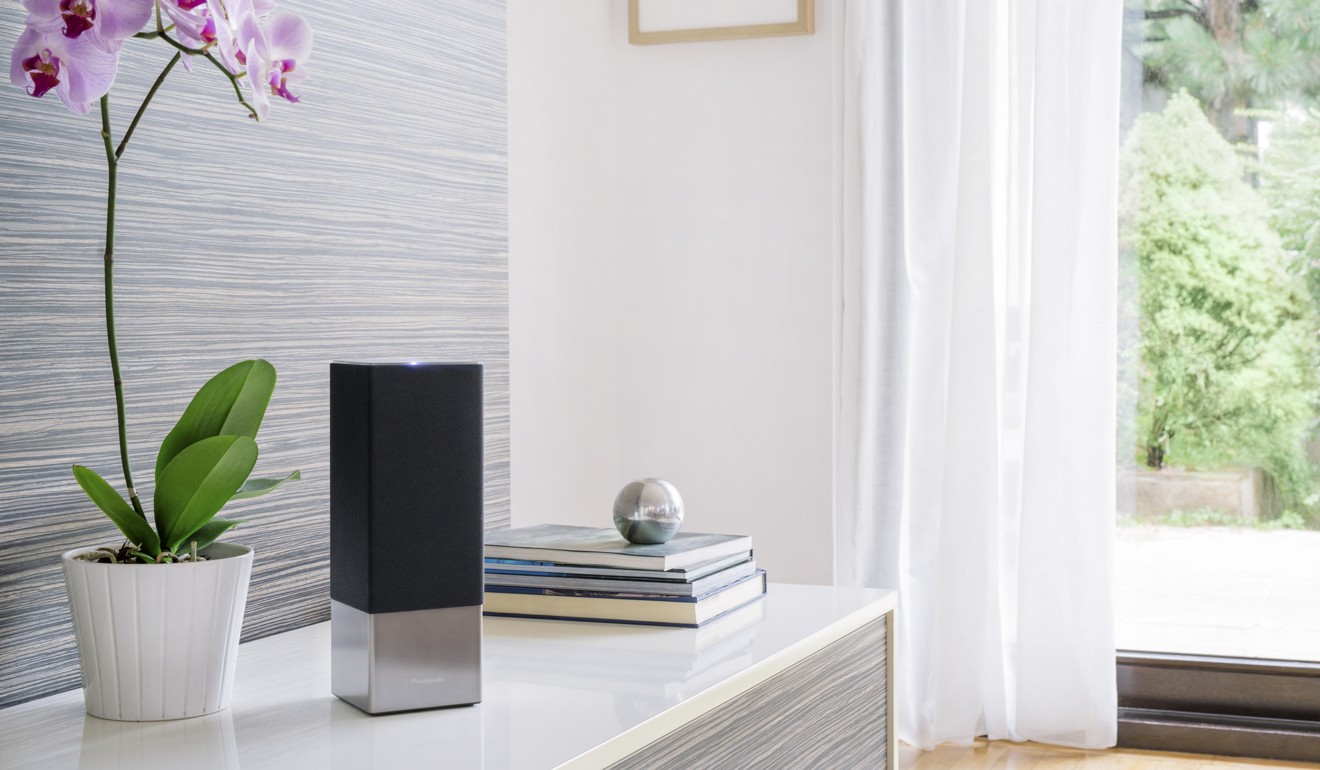 Panasonic's rectangular SC-GA10 speaker also has Google Assistant and is capable of streaming from Spotify, Google Play, Deezer, and TuneIn Radio. Although it offers only 180-degree sound, two can be daisy-chained via Bluetooth to form a stereo sound stage or even a multiroom music system.
The Harman Kardon Allure is arguably the most audiophile-attracting attempt so far, with a subwoofer inside an intriguingly transparent 360-degree smart speaker. It is due to sell in December for about HK$1,955.