Apple announced a new operating system for the iPad, which denotes the detachment of the iPad operating system from iOS.
The iOS system did not use the full capabilities of the huge screen provided by the iPad along with its onboard hardware. The new iPadOS utilizes the full capabilities of the iPad to provide a desktop-class experience on the go.
The new features provided include multi-tasking using a split-screen window. You can now use two safari browsers simultaneously on the iPad or any app for that matter. The multi-tasking also includes slide over gestures, so you can have multiple apps hovering over your main app (using one hovering app at a time), the apps are stored in the working memory so the data remains on the app and can be managed using the task manager.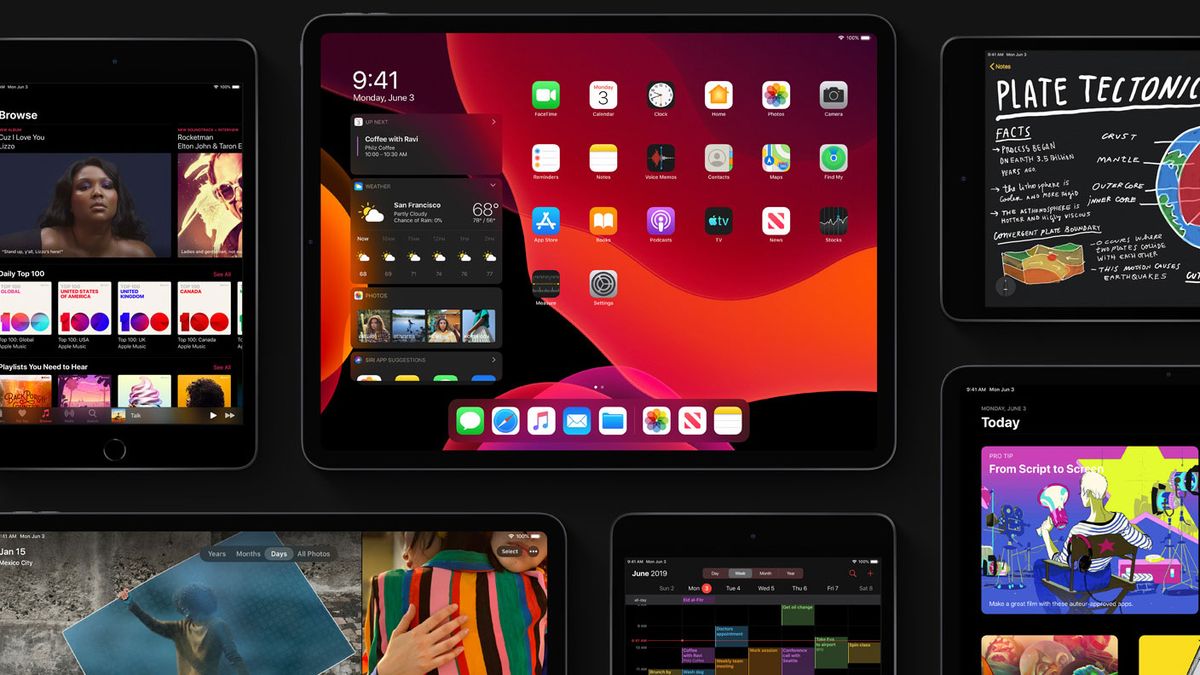 Apple also introduced gestures on the iPad which allow you to perform certain commands. For example, you can pinch to copy and unpinch to paste. The keyboard can also be pinched to make the keyboard smaller to an iPhone size keyboard.
iPad Pro has a USB C type connector which would now support OTG, which means you can now plug in USB devices to your iPad and use them as if they were connected to a computer. This also means you can transfer files from a removable media device to and from your iPad.
When the iPad was using iOS, the websites treated the iPad as if it was a mobile device, and hence mobile versions of the websites loaded whenever a site was accessed. Now, the Safari browser available on the iPad is upgraded to a desktop-class. You can now browse through sites that are designed for desktops like the Google Docs website.
Considering upgrades, Apple has reduced the latency of their apple pencil to 9 ms down from 20 ms, which is a huge improvement. The reviewer claim that the response is akin to them almost drawing on a sheet of paper.
The file manager has been improved to allow for easy navigation through the files on the iPad. Widgets are also available on the home screen of the iPad which can be customized to the requirements of the user.
Thanks for reading so far. Here are exclusive official high-resolution wallpapers from freshly announced iOS 13 and Mac OS Catalina.
(iPad OS is using the same iOS 13 Wallpapers)
Grab from our official downloads website -
Download Now